g
What do you get when you combine Professionalism, Experience and Drive? Something really special. See for yourself.
Tim Horsch
is the founder of Pioneer Sales Group. Tim graduated from The University of St Thomas, and then spent six years selling Hilti Tools, three years selling Greenlee tools, three years selling for BSE – Minneapolis and since 1994 selling for and managing Pioneer Sales Group. Tim calls on distributors/contractors/ industrial accounts while managing part of Mpls/St Paul and Northern MN/North Dakota.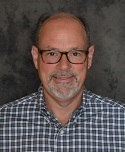 Robert (Bob) Early
joined Pioneer Sales Group April 2013. Bob has over 20 years of lighting and lighting control experience. He has well established relationships with distributors contractors engineers, architects, and lighting designers throughout Minnesota and Western Wisconsin. Bob comes to Pioneer Sales Group to grow our lighting and lighting control business.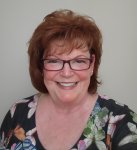 Karen Hanna-Strane
joined Pioneer Sales Group in August 2016. Karen has over 20 years of Sales and Customer Service experience, while managing a local Showroom, selling through Distribution to Contractors and End-Users; and directly to Distributors as a Manufactures Factory Representative. Karen is our Special Project Coordinator and assists others at Pioneer Sales.

KC Coon
joined Pioneer Sales Group in July of 2007. KC has created a following by providing fabulous customer service. KC has eight years of industry experience. In addition to inside sales, KC is responsible for our website updates and organization in the company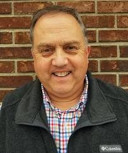 Tom Roe
joined Pioneer Sales Group in Oct 2019. Tom came to Pioneer Sales with over twenty years of experience; 14 in electrical distribution and 2 with an independent rep firm. Tom will be focused on distributor/contractor, industrial and showrooms in North and South Dakota.

Paula Cygan
joined Pioneer Sales Group in February 2021. Paula has 20+ years in commercial furniture dealerships as a project manager, account manager, and customer service. She has had direct involvement with manufactures, contractors, logistics, and end users.